Boise Home Inspector
PROFESSIONAL AND DETAILED HOME INSPECTION
Our goal is to provide you with the most comprehensive and detailed home inspection report available (see SAMPLE REPORT) ensuring all the necessary information is present for you to make an informed decision. We will perform the home inspection in the most professional and technologically advanced format. Your complete satisfaction and understanding of the property you are buying is our #1 concern. We service the Boise, Meridian, Nampa, Caldwell, Eagle, Star, Kuna and 7 County outlying areas. Memberships: InterNachi Member, Certified Thermal Infrared and AHIT Member.

7 County Home Inspection, LLC
is a professional,
certified
and premiere Local Company. We offer
Thermal Infrared Imaging and Full Moisture Testing services.
The technology we offer during the home inspection will allow me to see more of what is happening behind your walls, ceiling, and areas not visible to the naked eye (See Pic's Below). Most home inspection companies do not offer these full service options. Why save a little to have thousands in repairs later. Why hire someone to walk around with a flashlight and clipboard only to find out they were not able to find the moisture behind the stucco or walls. We can find what others miss! This goes after the fact too. If you have purchased a home and find that there may be a moisture issue, I can perform a full moisture home inspection and let you know what problems may lie hidden behind your walls. That is why 7 County is fast becoming the choice of more and more home buyers. Our services offer the value and technology you need to make and informed buying decision. I am dedicated to offering the very latest in defect analysis and inspection software for in the industry.
Being a Certified
Boise and Meridian Home Inspector
, I will follow the InterNachi Standards of Practice. Our typical inspection ranges from 3-5 hours long, depending on the size of the house. I recommend and encourage you to follow along with me as I move through the property, testing items. Feel free to ask ANY questions you may have. I want to ensure that you have all the information needed to make an informed decision.
The
areas covered
include the structure (foundation, roof), complete exterior, garage and interior areas, electrical, plumbing, heating and AC. I take great pride in every Idaho home inspection we perform. Each inspection report is approximately 20-40 pages long and includes detailed descriptions and detailed digital pictures showing items which we determine to be insufficient or that need attention. Since I cover over 400+ different items throughout the property, I will prepare and thoroughly discuss with you, in detail, the report and areas of defects in regards to the property. As a certified Internachi home inspector, I am trained to recognize a wide variety of situations and defects. I believe consumers have the right to expect the highest standards of thoroughness, professionalism, fairness and efficiency. I welcome any questions you may have during the process and long after to ensure you are completely satisfied.
We are an independently owned and operated company. The information obtained and delivered in our detailed digital PDF report, provided via email same day, is a valuable resource when needing to either renegotiate your purchase agreement or cancel your agreement due to defects discovered. The digital pictures make negotiations easier and leave concise information for both the buyer and seller to see. The section shows in detail those items that stand out in the report and are either safety hazards needing immediate attention or those items which are deferred costs (meaning they will need to be replaced within the next 5 year). Please do not hesitate to call us today at 208-982-5335 or email: sevencounty@yahoo.com to book your home inspection!

A thorough inspection from a certified ID home inspector will help protect the value. Our service will help to make your purchase decision an easier choice!
Boise Home Inspector | Home Inspection ID | Meridian Home Inspection | ID home inspector |
home inspectors Idaho
| Meridian home inspector | ID home inspections | Boise Inspector | Boise Inspection | Meridian Inspections
| Home Inspectors ID | Idaho Home Inspector | Idaho Thermal Infrared Inspection
We perform Boise home inspections in the following cities and surrounding areas:
Boise,
Meridian
,
Eagle,
Star
,
Nampa
,
Kuna
,
Caldwell
,
Middleton
,
Homedale
,
Parma
,
Emmett
,
Fruitland
,
Murphy
,
Mountain Home
,
New Plymouth
,
Weiser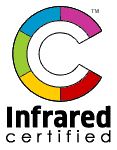 THERMAL INFRARED HOME INSPECTION

7 County Home Inspection is proud to be one of very few home inspectors to offer Thermal Imaging with your inspection. This science greatly enhances the inspection process by allowing me to see things such as moisture intrusion behind walls, heating or cooling energy loss due to poor insulation around windows or doors, as well as, electrical hot spots or concerns not visible to the naked eye. Call us for details on this truely amazing technology. You want to know everything so why choose an inferior inspection
Real Estate inspectors Member: Boise, ID
InspectionNews: Home Inspection Information - Everything A Home Inspector Needs To Know About Home Inspections.


We service the following cities: , Boise, Eagle, Star, Nampa, Meridian, Kuna, Caldwell, Middleton, Lake Lowell, Homedale, Parma, Emmett, Fruitland, Murphy, Mountain Home, New Plymouth, Weiser,